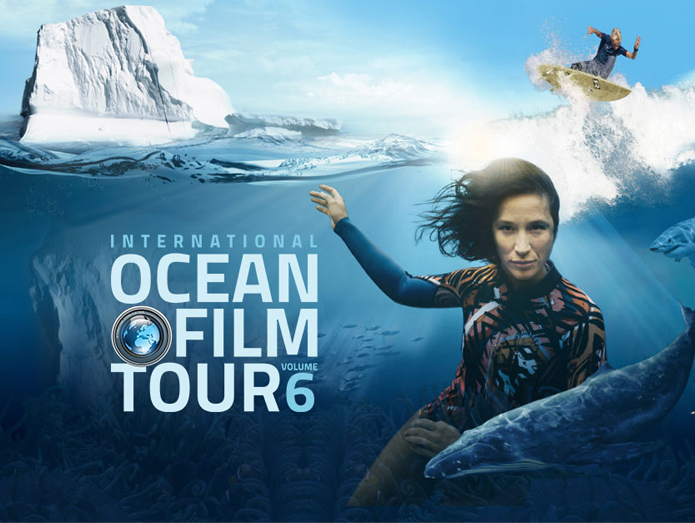 September 7 at 7 pm
Rio Theatre, Santa Cruz
The ultimate film event for all who love the sea.  The International OCEAN FILM TOUR brings the beauty and fascination of the oceans to the big screen. The program consists of a variety of inspiring films. The environmental policy focus is the deep-sea adventure CHASING THE THUNDER, where we follow the marine conservation organization Sea Shepherd in its ambitious fight against illegal fishing.
In mid-march 2019, the Int. OCEAN FILM TOUR Volume 6 began in Germany and then goes on an extensive tour through 14 countries worldwide with over 150 stops. This year's screening on September 7 at the Rio Theatrein Santa Cruz will provide support for local non-profit, Mountains 2 Sea along with a call to action with Save our Shores (Coastal Clean up Day on September 21). We hope you will join us.
Locally sponsored by Lloyds Tire and Auto Care, Adventure Sports Journal, Sandbar Solar, Santa Cruz Waves and Save our Shores
Tickets are available online at https://www.brownpapertickets.com/event/4278578
For more information visit riotheatre.com
Banff Centre Mountain Film Festival World Tour 
Radical Reels & Adventure Night
September 20 at 7 pm
Rio Theatre, Santa Cruz
Ignite your passion for adventure, action, and travel! Banff Centre Mountain Film Festival World Tour will exhilarate you with amazing big-screen stories when it comes to the Rio Theatre September 20 at 7 pm Journey to exotic locations, paddle the wildest waters, and climb the highest peaks. Get your tickets today and be taken away to the most captivating places on earth. We've got a great line up of cycling, climbing, skiing, running and horseracing films this year.
Before purchasing tickets be sure to check out the film ratings if this is a concern for younger audience members. For list of films visit riotheatre.com
Be moved. Be inspired. Don't miss out. Tickets on sale July 1, 2019 at https://www.brownpapertickets.com/event/4260290
Locally sponsored by Day One Solar, Giro, Fox, Bicycle Trip, Pacific Edge Climbing Gym, Apex Adventures, Santa Cruz Waves and Adventure Sports Journal