With heavy rain upon us this month, you may find the following reminders helpful to prevent flooding, water damage and pollution to Monterey Bay.
Repair roof leaks
Clear roof and rain gutters.
Collect leaves and debris, from your yard and driveway, so that they won't get washed or blown into the street gutters and storm drains.
Secure garbage can lids. Be sure that recyclable items are inside the recycling bins. Loose debris and litter are often blown into the street and end up clogging gutters and polluting our waterways.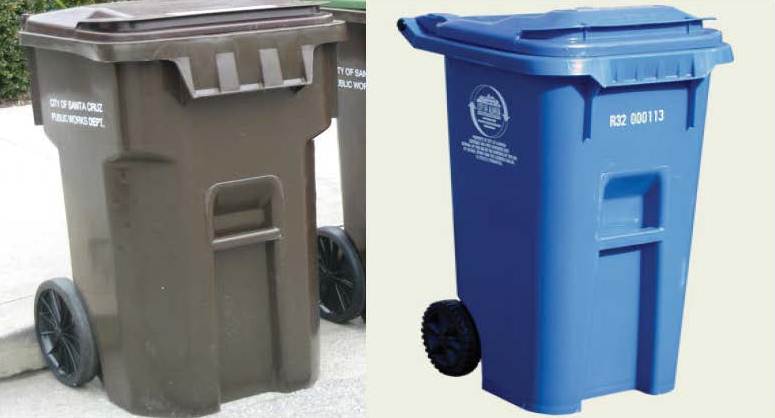 If you are doing any construction work or remodeling at your home, be sure that bags of cement and plaster, loose materials, and debris are stored inside or covered properly. Otherwise, rain and wind can carry these materials into the street or storm drains
Don't apply pesticides or herbicides before it rains. Rain can carry these toxic chemicals into our streets and storm drains.
Keep paint from gutters and catch basins.
Be sure to rinse paint brushes and paint containers inside, never rinse or dump outside.
Be sure that all household hazardous materials are stored indoors.
Remember that storm drains lead straight to Monterey Bay: Only Rain Down the Drain!
The City offers a storm preparation brochure with detailed home and family advice for download in both English and Spanish.
If needed, sandbags are available to City residents at two locations and may be filled with sand at Harvey West Park. Sandbag details, including information on stacking and placing, are listed on our website.
Stay safe and dry during upcoming winter storms!
More City of Santa Cruz storm preparation information is available here.