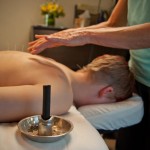 After being hit by a car a few years ago, I began using a variety of western medicines that involved, well… mostly pain killers. After a while, my doctor told me that my liver was failing. And I didn't even drink! I knew that I needed to make a drastic change so I began to explore alternative forms of therapy. One of them was Acupuncture which helped to reduce pain and over time helped me balance my body out. Within one month of an acupuncture protocol of treatments and herbs my liver count was back to normal and my pain had significantly decreased so much that I was off all pain meds.
As a result of my extremely positive experience with Acupuncture, it is a service that I recommend often. Still, it is one that clients seem to know very little about. Usually, I like to tell them my story as I feel like it's a really true representation of the practice. But you don't need to take my word for it. Tens of thousands of individuals have been successfully treated for ailments ranging from broken bones and terminal illness to hay fever and the flew. Knowing where a treatment comes from and its history is often helpful in understanding how it works and whether it may be right for you.
Acupuncture is an ancient healing modality originating in China dating to over 3,000 years ago. But, it was only recently introduced in the United States in the 1970s. This form of therapy uses small metallic needles that a practitioner inserts into Acupuncture points. With hundreds of applications, acupuncture can be for everyone. It has helped to cure addictions from smoking and is an effective anti-aging tool. The most common use of acupuncture, however, is to aid in the relief of chronic pain. Each body has rivers of energy running through it called Meridians, and these meridians regulate energy flow throughout the body determining our state of sickness or in contrast, our state of health. A balanced body is a healthy body. So, it can be assumed that an unbalanced body is in a state of sickness which has a variety of manifestations including pain, weight gain, lack of energy, and many more.
One of the major issues and state of unbalance that one might experience in their body is pain. And, in fact, a national survey found that
more than one-quarter of U.S. adults had recently experienced some sort of pain lasting more than a day. Instead of using over the counter drugs or other forms of pain relief, many are turning to alternative forms of therapy such as Acupuncture.
Acupuncture works to restore balance in our body's energy flow so that our mind, body, and spirit can be at their peak of healthy function. Using small, sterile needles, Acupuncture helps to heal the body by stimulating trigger points called "Acupoints". By stimulating this points along meridians and channels in the body, Acupuncturists help to rebalance the body. As mentioned before, unbalanced bodies are bodies that are experiencing pain, overweight, stress, anxiety, and a variety of other factors that will contribute to an uncomfortable state of being.
So, why should you try Acupuncture?
Compared to other forms of pain relief, Acupuncture has a substantially lower amount of side effects. Additionally, the needles for Acupuncture are virtually painless and cause no discomfort whatsoever. Each person varies, and while you may need to have multiple appointments to achieve the optimal effects, this time is much shorter than a long regimen of pain killers that could potentially get you addicted.
The first time for anything can be scary, but if you are serious about relieving your pain without the risk of addictive substances, I highly recommend giving this form of therapy a try.
And this comes from a true believer and somebody who has experienced the benefits of this ancient form of healing.
Jaimi Ellison
Founder/CEO/Elite Trainer/Nutritionist
Santa Cruz Core Fitness + Rehab